Welcome to Chocolate Therapist TV ~ Check back often for new updates!
Virtual Shop Tour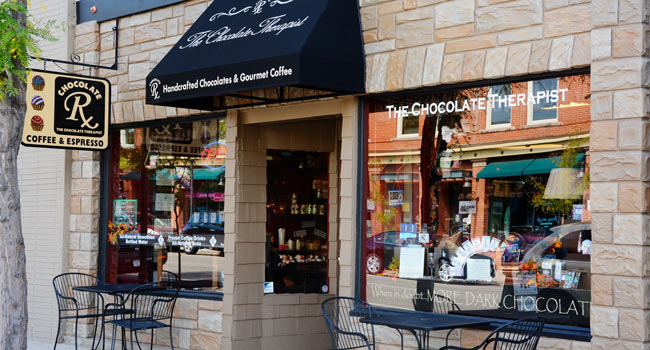 Our storefront ~ We are located in the center of Historic Downtown Littleton, CO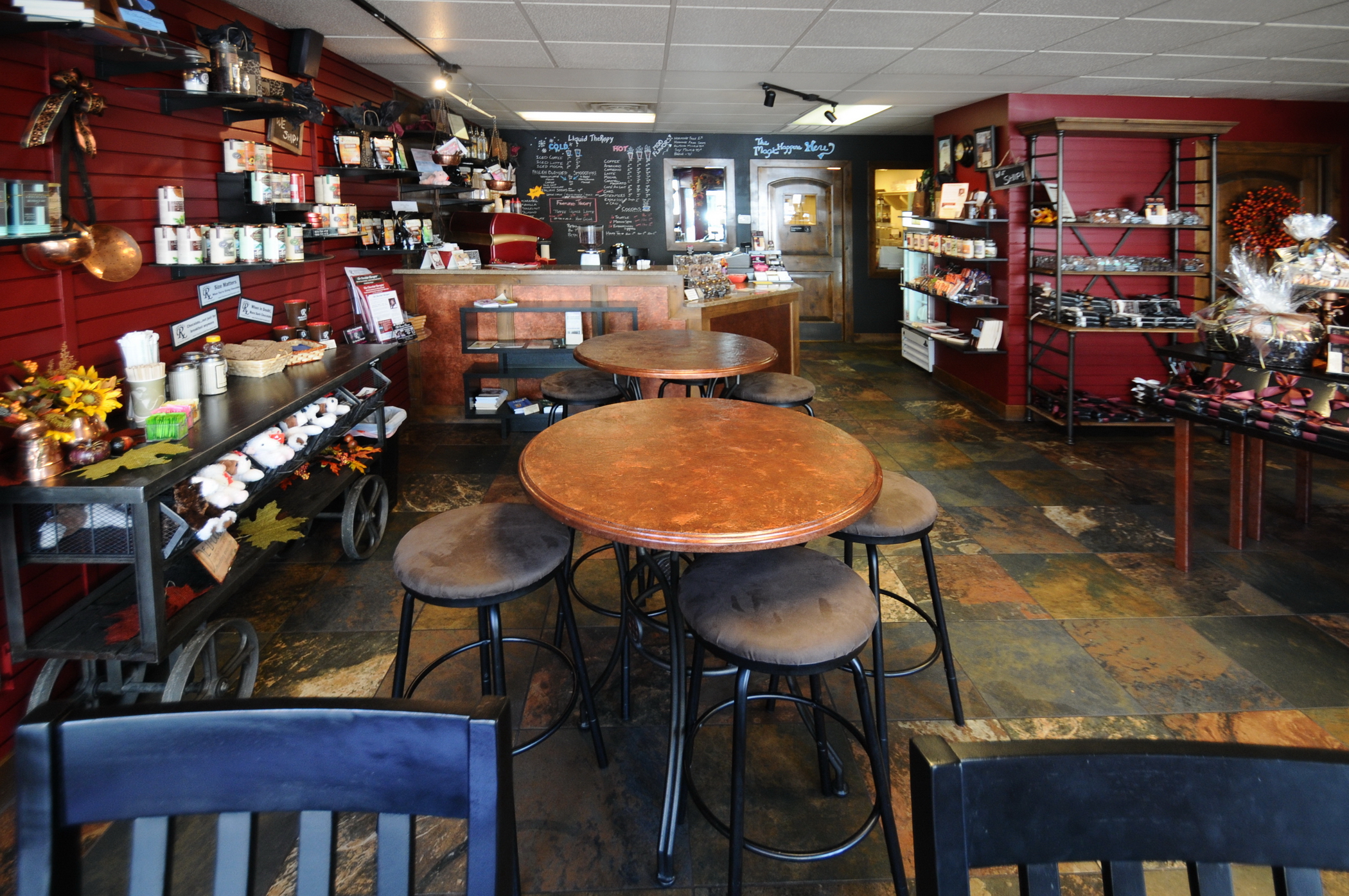 Inside our shop ~ Enjoy a coffee drink, chocolate, & gluten-free goodies!
Our freshly crafted chocolate bars come in several delicious varieties! Our specialty drink menu! Award-winning toffee, made in house!  Available in dark chocolate, milk chocolate, dark chocolate sea salt, and milk chocolate sea salt.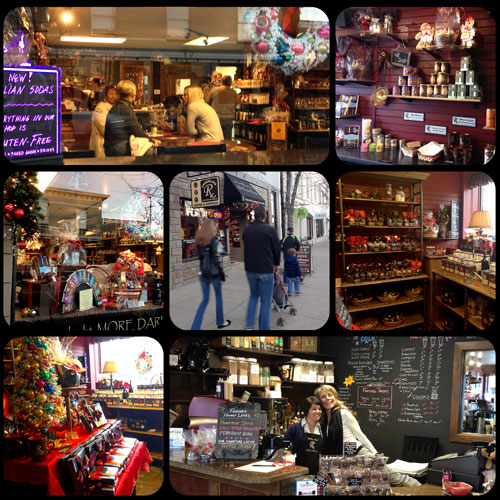 It's very festive at The Chocolate Therapist during the winter holiday season!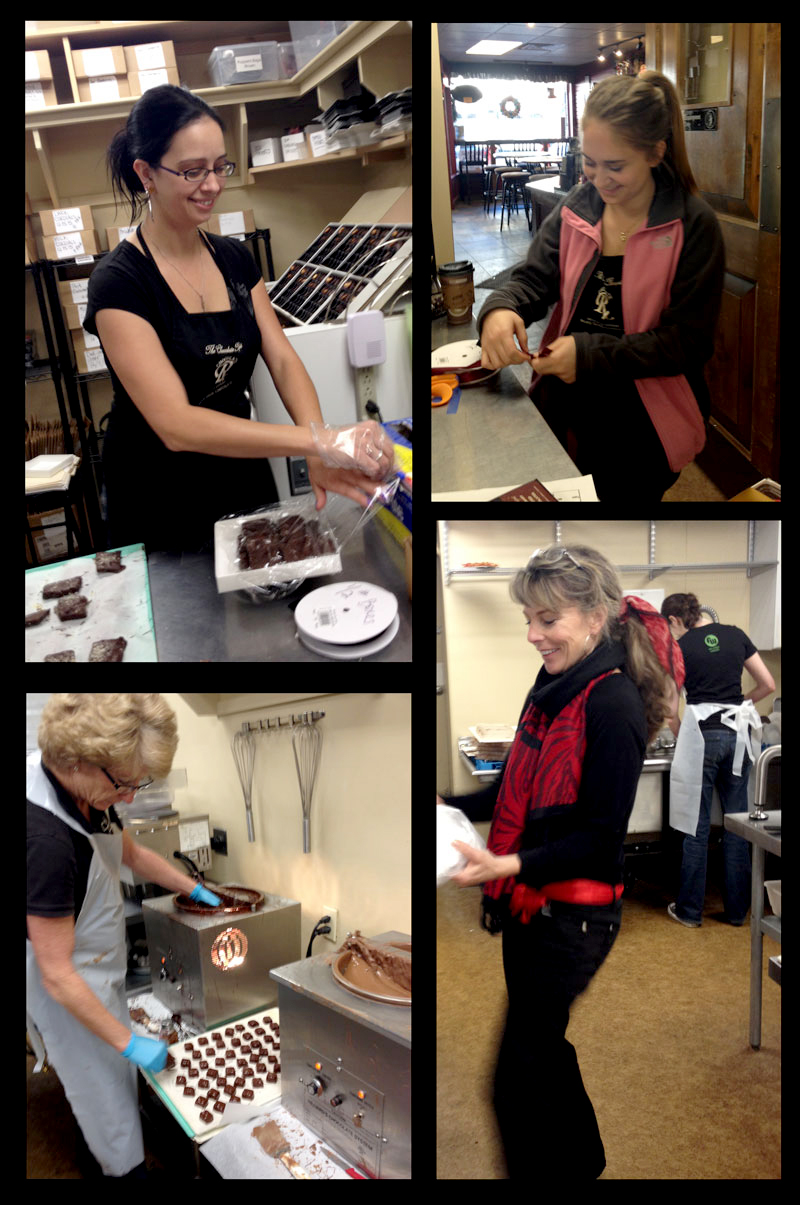 Production is always full-steam-ahead!
The Chocolate Therapist shop handcrafts its own chocolate recipes, developed by author and founder Julie Pech.  Everything the shop creates is made with pure, all-natural ingredients.  There are no artificial flavorings or dyes, and the recipes make use of nuts, berries, spices and organic flavoring oils.
Products are prepared in small batches on site and include a collection of chocolate bars, assorted chocolates infused with organic flavoring oils, chocolate patties and holiday items.
The assorted chocolates include an exclusive line of wine pairing chocolates designed to complement natural wine flavors, and each chocolate includes its own wine pairing suggestions.
The Chocolate Therapist is proud to use Guittard™ chocolate for their custom chocolate creations. Guittard Chocolate Company is a five generation family company committed to delivering products with the highest degree of sustainability. Guittard chocolate is Rainforest Alliance and Fair Trade Certified.
The Chocolate Therapist is located the center of Historic Downtown Littleton, Colorado.  They offer gourmet hot drinks with indoor & outdoor seating, several fun chocolate and wine pairing classes each month along with various other events and online shopping.
REINVENTION Radio Show interviews Julie Pech:
How to Buy Chocolate for a Woman
How to Eat Chocolate Properly