TEDx Presention / The Health Benefits of Chocolate
How to Pair Chocolate and Beer
How to Make Hot Cocoa Bombs at Home
7 Great Ways to Add Cocoa Powder to Your Diet
5 Awesome Ways to Eat Chocolate for Breakfast
How to Pair Chocolate and Red Wine
How to Train Yourself to Eat Dark Chocolate
How to Buy Chocolate for a Woman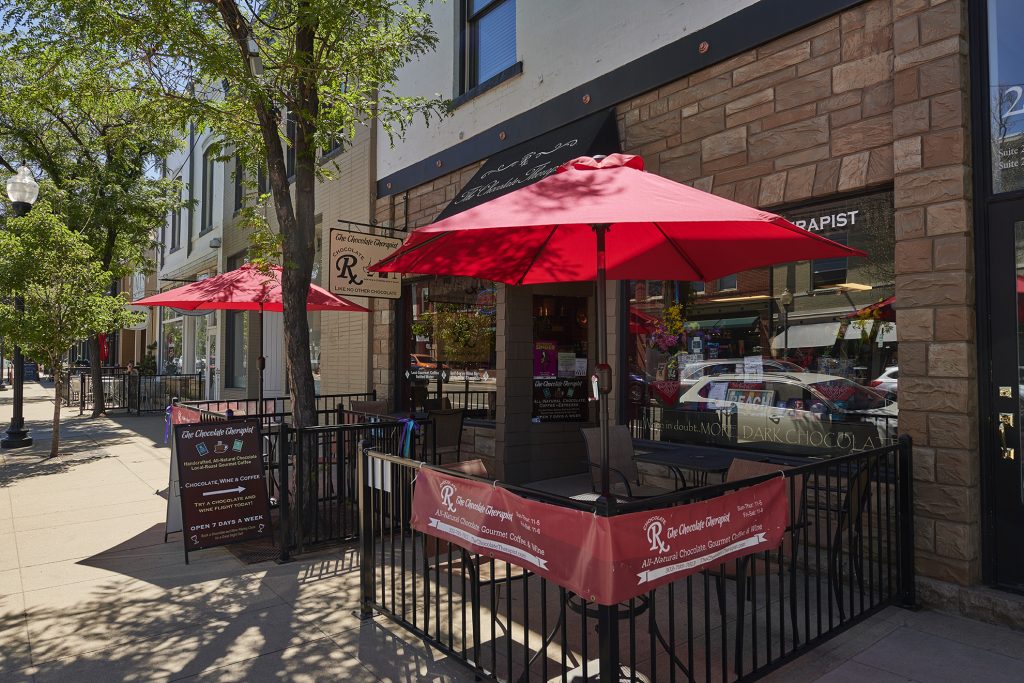 Our storefront, in the center of Historic Downtown Littleton, CO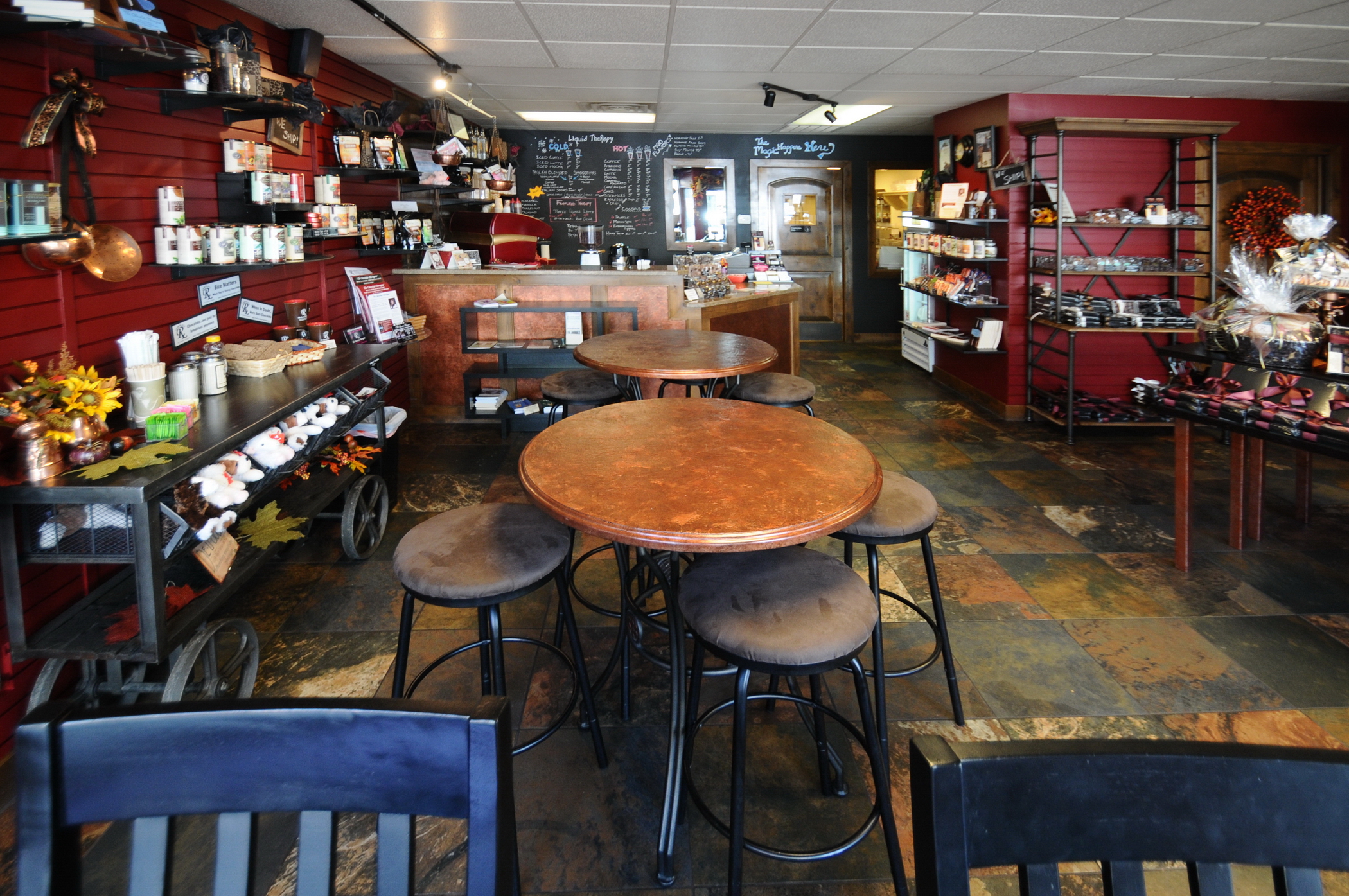 Inside the shop ~ Full coffee bar, chocolate, gluten-free goodies, free wifi, lots more.  Over 80 products handcrafted onsite, award-winning toffee in milk, dark or sea salt (1st place, Colorado Chocolate Festival), free samples every day, world's best hot chocolate, and great shopping all around with lots of unique, one-of-a-kind shops and eclectic restaurants.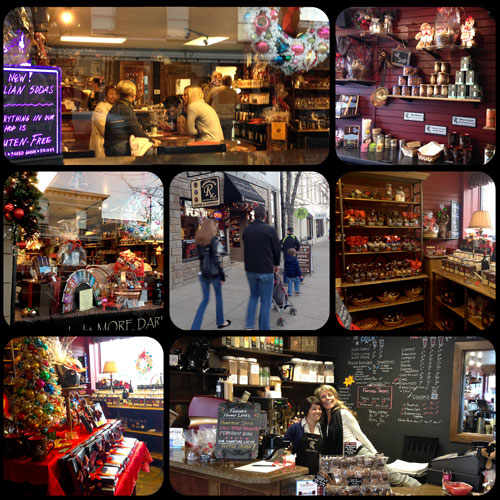 The Chocolate Therapist shop handcrafts its own chocolate recipes, made with pure, all-natural ingredients.  We are 100% gluten free, and there are no artificial flavorings or dyes, and we use locally roasted nuts, natural berries, spices and organic flavoring oils.  Everything is made in small batches on site and includes a collection of chocolate bars, assorted chocolates, caramels, mints, and chocolate covered nuts and berries.
We specialize in chocolates made to pair with wine and spirits, and our pairing collections compliment both wine and the chocolates. We have a self-serve wine bar that is open from 11:30 – 5:30 daily. The Chocolate Therapist is also proud to use Guittard™ chocolate for our custom creations. Guittard chocolate is Rainforest Alliance and Fair Trade Certified.
We're located the center of Historic Downtown Littleton, Colorado.  We offer gourmet hot drinks with indoor & outdoor seating, several fun chocolate and wine pairing classes each month along with various other events and online shopping.
REINVENTION Radio Show interviews Julie Pech:
How to Buy Chocolate for a Woman